Many Mayne Islanders go above and beyond to support the efforts of the Food Bank. Every year the Mayne Island Food Bank recognizes the contributions of one or more of these amazing people.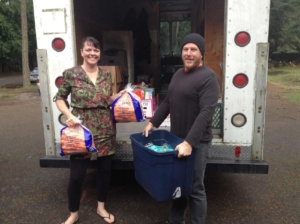 Sherrie and Andrew, owners of the Groove Restaurant, were recipients in 2017, the first year of our Grateful Spoon Award. Andrew and Sherrie held fun-raising Soup Cook-Offs, and with the proceeds, purchased a van load of products for distribution at the Food Bank.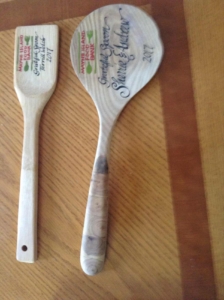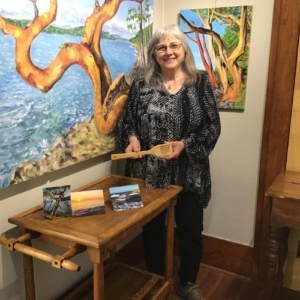 Also, in 2017, we recognized the contribution of artist Terrill Welch who kindly donated a picture of one of her paintings and two of her photographs for use on our Thank You cards we send out to supporters of the Food Bank. Terrill also contributed to the cost of printing the cards.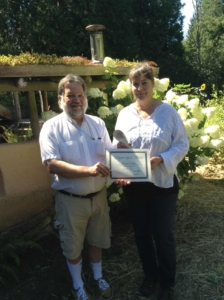 Christina Pechloff, owner of Christina's Garden, who kept the Food Bank supplied with fresh sprouts for distribution in our hampers was the Grateful Spoon Award recipient in 2018.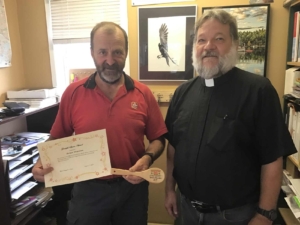 The Grateful Spoon Award Recipient for 2019 was Brian Deardon, owner of Home Hardware and Building Supplies on Mayne Island. Brian entered our Weight Loss Competition and lost the most weight and raised the most money for the Food Bank.
https://mayneislandfoodbank.com/wp-content/uploads/2020/06/IMG_0853-copy.jpg
1270
1700
Mayne Island Food Bank
https://mayneislandfoodbank.com/wp-content/uploads/2020/06/foodbank.png
Mayne Island Food Bank
2020-06-02 13:51:32
2020-07-14 11:50:03
Grateful Spoon Award