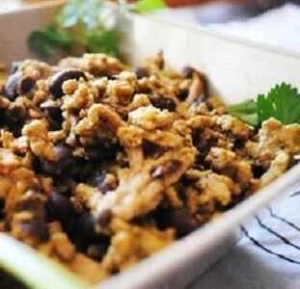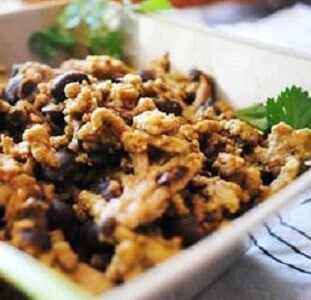 I got this recipe from a friend who is from Bethlehem. The flavors are just delicious. The possibilities of add-ins are endless. Ground beef, lamb, or pork may be used instead of turkey.
1 tablespoon olive oil
1 clove garlic, minced
1 cup uncooked basmati rice
2 teaspoons ground cumin
2 teaspoons ground coriander
1 teaspoon ground turmeric
1 teaspoon ground cayenne pepper
1 quart chicken stock
1 1/2 pounds ground turkey
2 (15 oz) cans garbanzo beans, drained and rinsed
2 (15 oz) cans black beans, drained and rinsed
1 bunch chopped fresh cilantro (optional)
1 bunch chopped fresh parsley (optional)
1/4 cup pine nuts (optional)
salt to taste
ground black pepper to taste
Heat oil in large saucepan over med heat. Stir in garlic, and cook 1 minute. Stir in rice, cumin, coriander, turmeric, and cayenne pepper. Cook and stir 5 minutes, pour in chicken stock. Bring to boil. Reduce heat to low, cover, and simmer 20 minutes.
Place turkey in skillet over medium heat, and cook until evenly brown.
Gently mix cooked turkey, garbanzo beans, black beans, cilantro, parsley, and pine nuts into the cooked rice. Season with salt and pepper.
https://mayneislandfoodbank.com/wp-content/uploads/2020/06/chick.jpg
300
311
Mayne Island Food Bank
https://mayneislandfoodbank.com/wp-content/uploads/2020/06/foodbank.png
Mayne Island Food Bank
2020-06-03 14:59:02
2020-07-14 11:49:49
Middle Eastern Rice with Black Beans and Chickpeas